COOKE HOUSE PUBLISHING IS
a full-service book publisher. Our mission is to discover and market unknown authors who aspire to craft the greatest impact imaginable via the written word.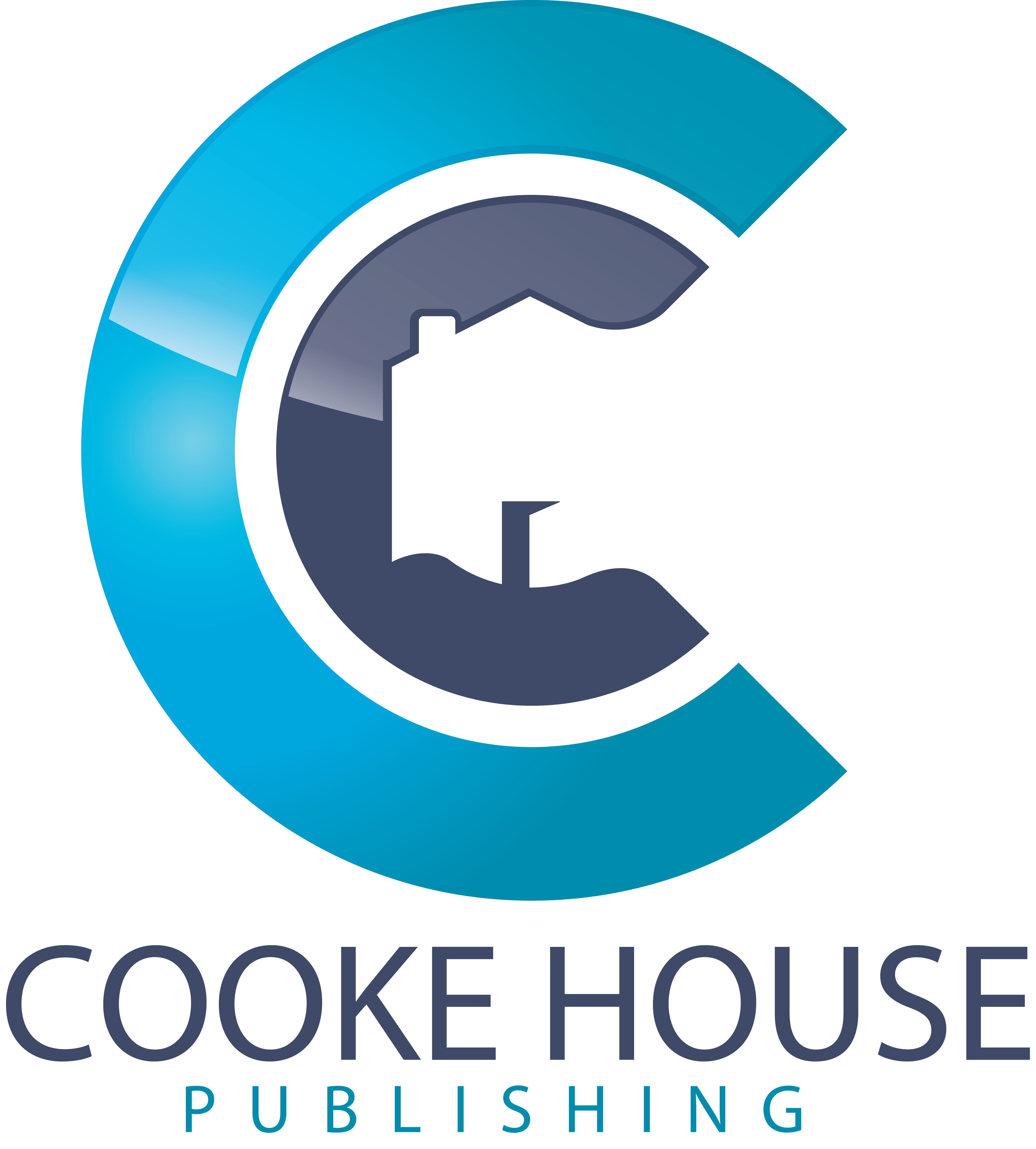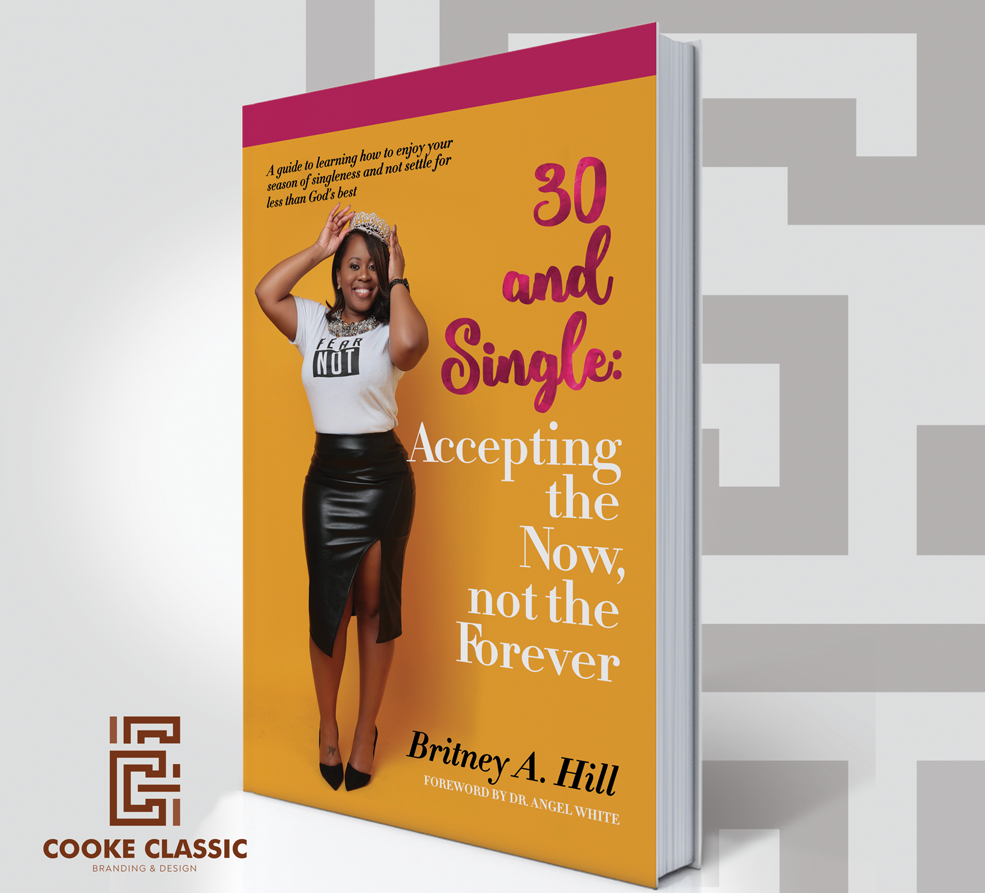 We publish books of all genres but specialize in books with Christian morals, inspirational themes, and family values. Whether you have goals of commercial success or simply desire to publish a book for friends and family, we can help you create your book in your vision. We supply everything you need to create and publish the book you envision easily, professionally, and affordably. From custom design, top-notch editorial services, and powerful marketing, you have the flexibility to choose a suite of services that fit your needs.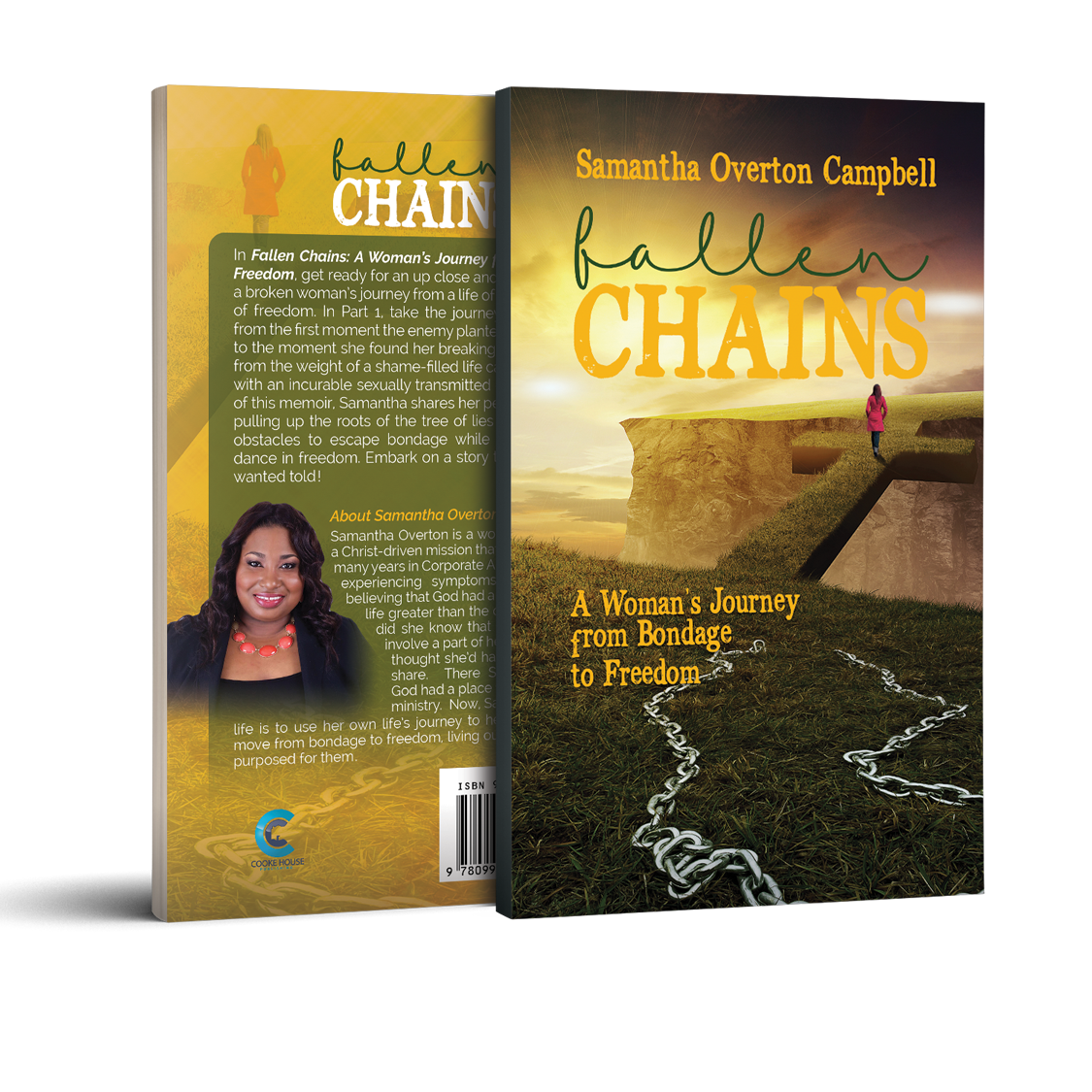 FALLEN CHAINS:
Get ready for an up-close and personal look at a broken woman's journey from a life of bondage to a life of freedom. Samantha chronicles her life from collapsing under the weight of a shame-filled life caused from living with an incurable sexually transmitted disease to tackling the obstacles to escape bondage while learning how to dance in freedom.
---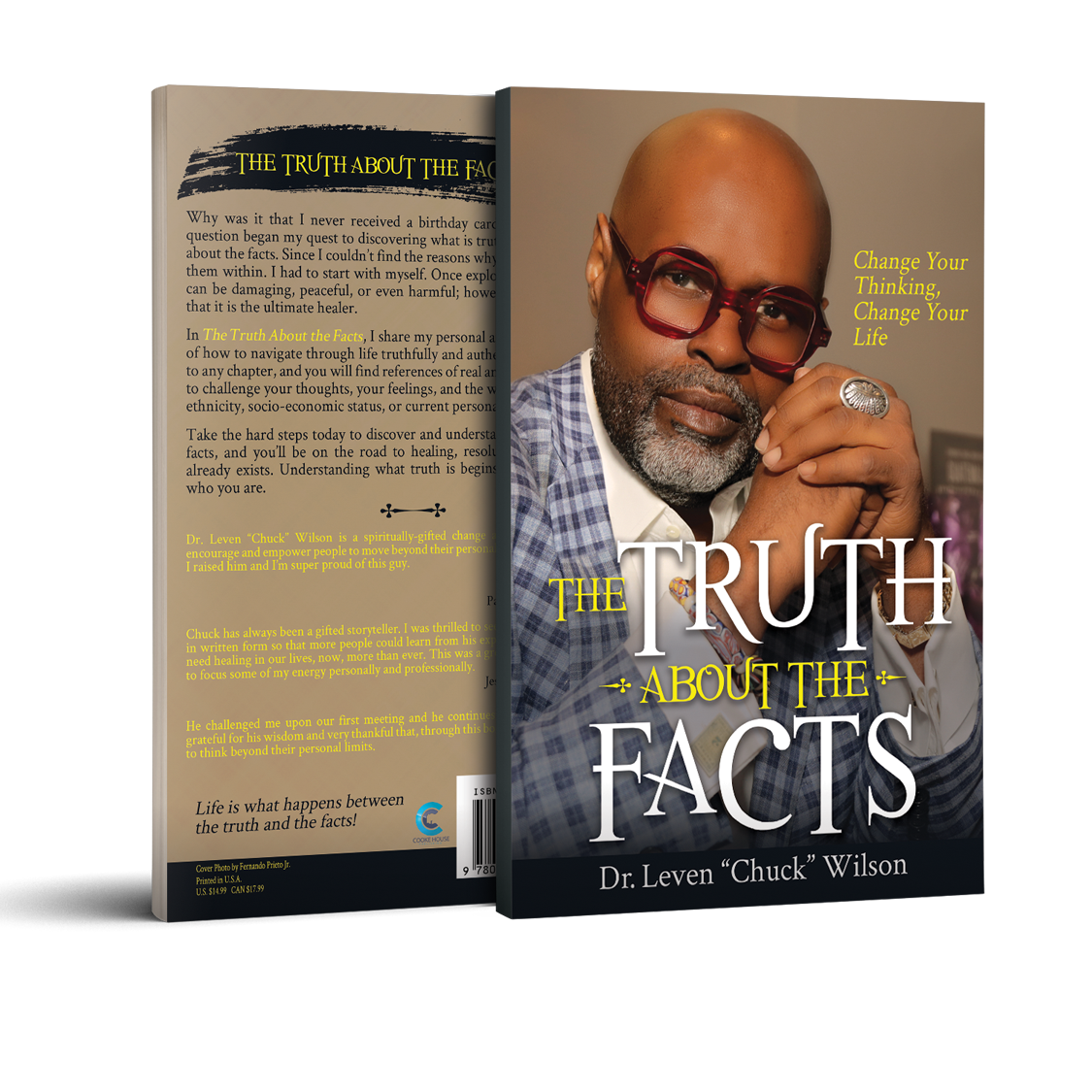 The Truth About the Facts:
In The Truth About the Facts, I share my personal and professional message of how to navigate through life truthfully and authentically. Open the book to any chapter, and you will find references of real and practical life strategies to challenge your thoughts, your feelings, and the way we live regardless of ethnicity, socio-economic status, or current personal or professional state.
---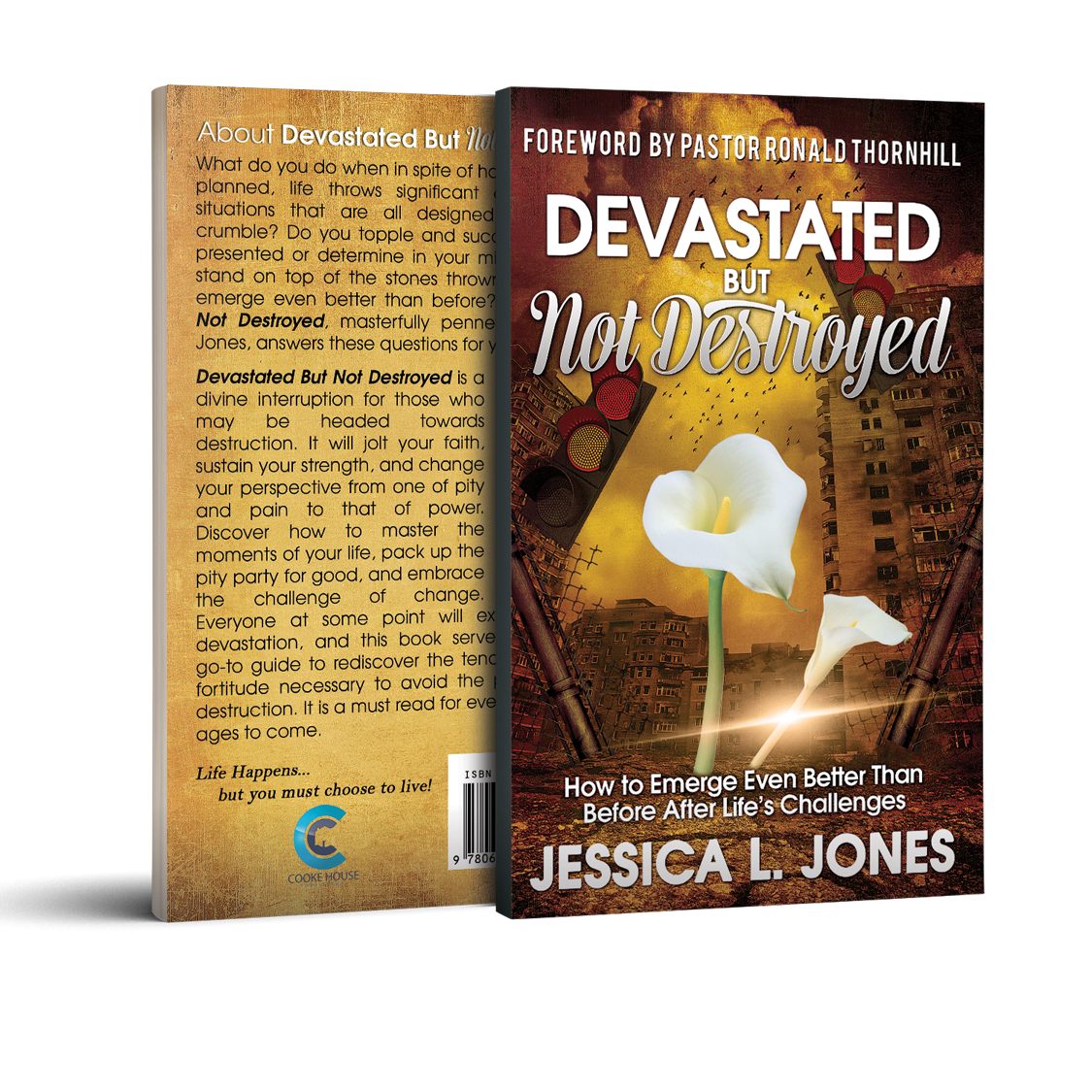 Devastated but Not Destroyed
:
Devastated but Not Destroyed
is a divine interruption for those who may be headed towards destruction. It will jolt your faith, sustain your strength, and change your perspective from one of pity and pain to that of power. Discover how to master the moments of your life, pack up the pity party for good, and embrace the challenge of change.
---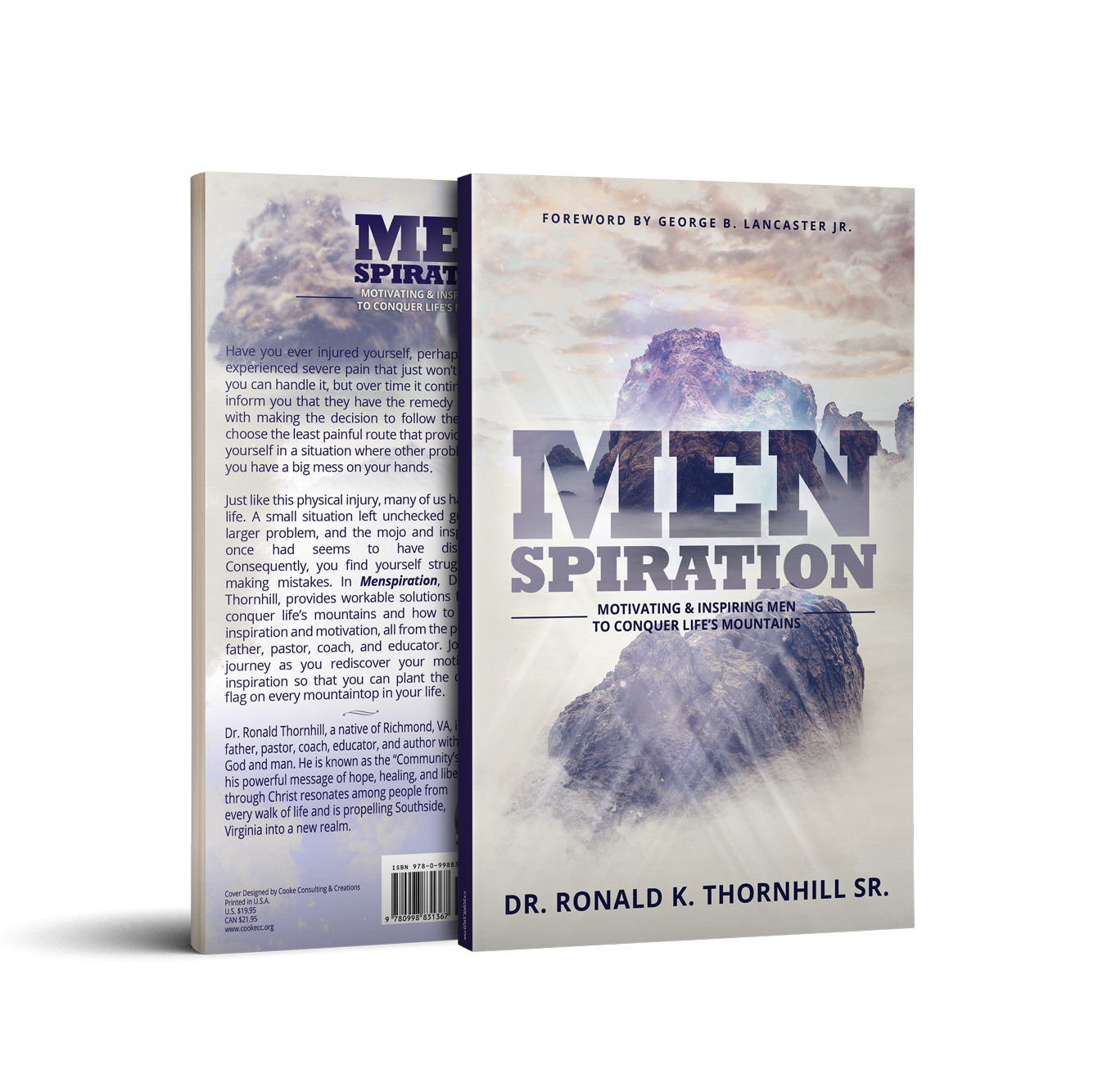 Menspiration:
In Menspiration, Dr. Ronald Thornhill, provides workable solutions for how to conquer life's mountains and how to regain your inspiration and motivation, all from the perspectives of a father, pastor, coach, and educator. Join us on this journey as you rediscover your motivation and inspiration so that you can plant the chequered flag on every mountaintop in your life.
---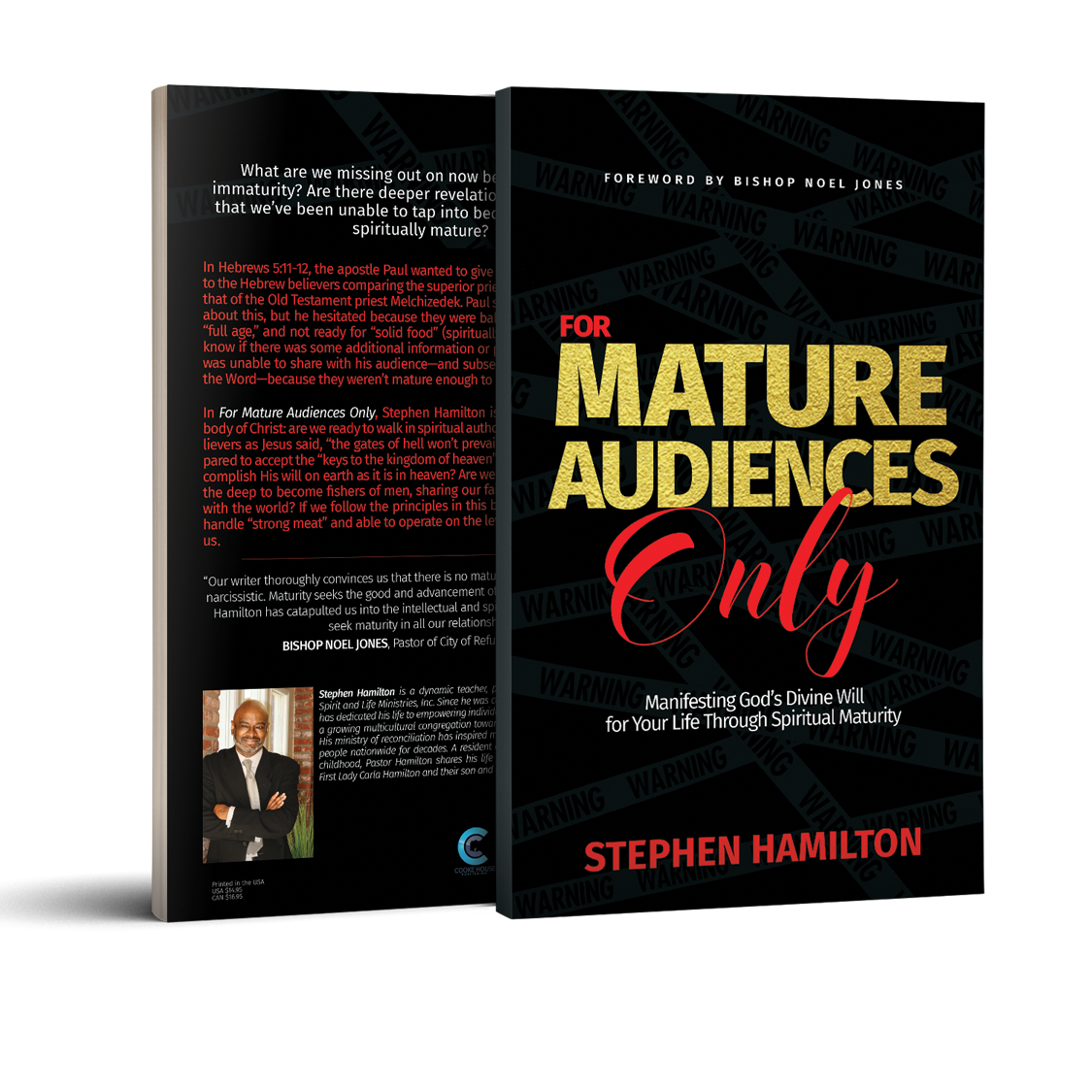 For Mature Audiences Only:
In For Mature Audiences Only, Stephen Hamilton issues a challenge to the body of Christ: are we ready to walk in spiritual authority and be a body of believers as Jesus said, "the gates of hell won't prevail against it"? If we follow the principles in this book, we will be ready to handle "strong meat" and able to operate on the level God has ordained for us.
---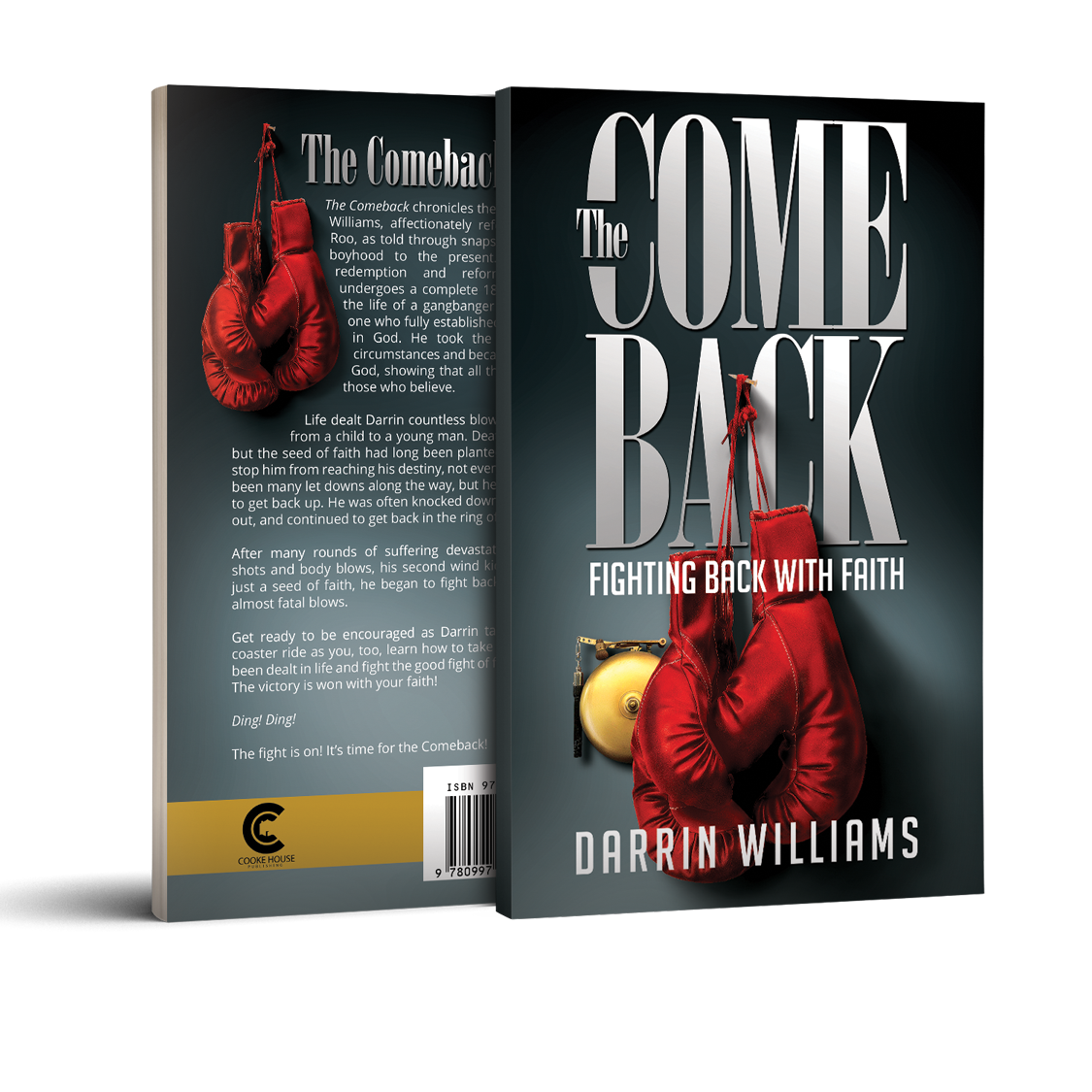 The Comeback:
The Comeback chronicles the life of Pastor Darrin Williams, affectionately referred to as Slugger Roo, as told through snapshots of his life from boyhood to the present. It is a story of redemption and reformation as Darrin undergoes a complete 180 degree turn from the life of a gangbanger and drug dealer to one who fully established his belief and trust in God.
---
---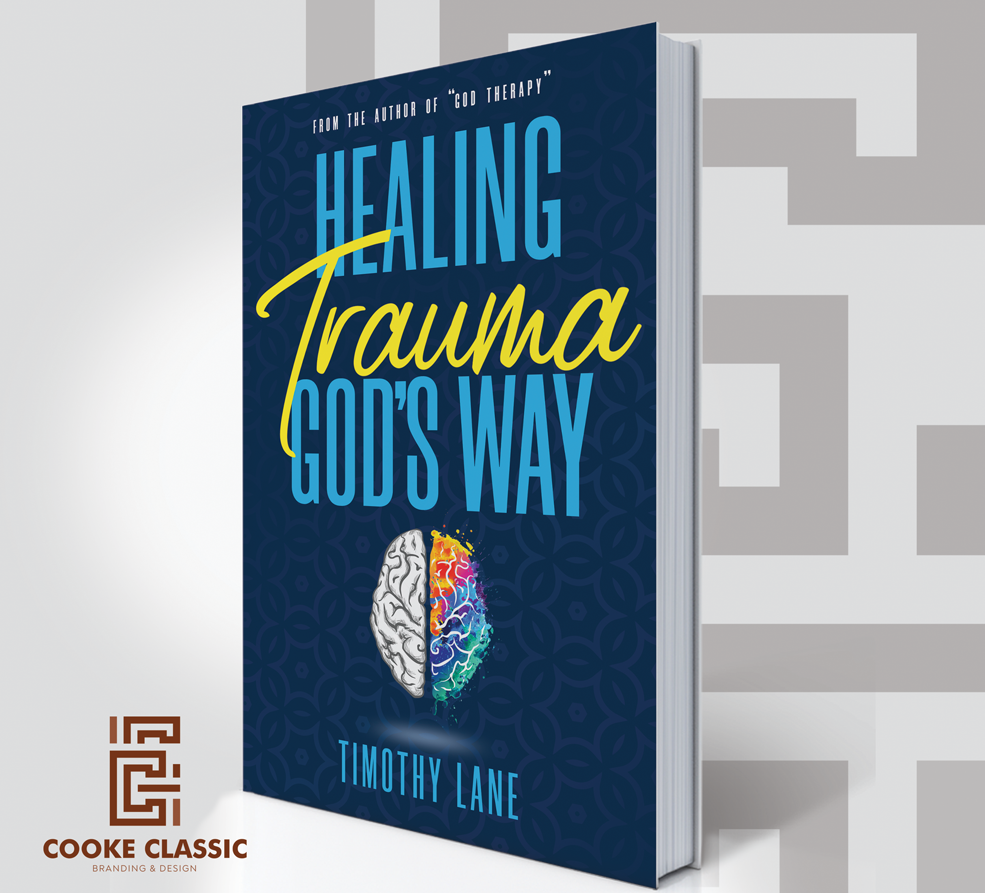 ---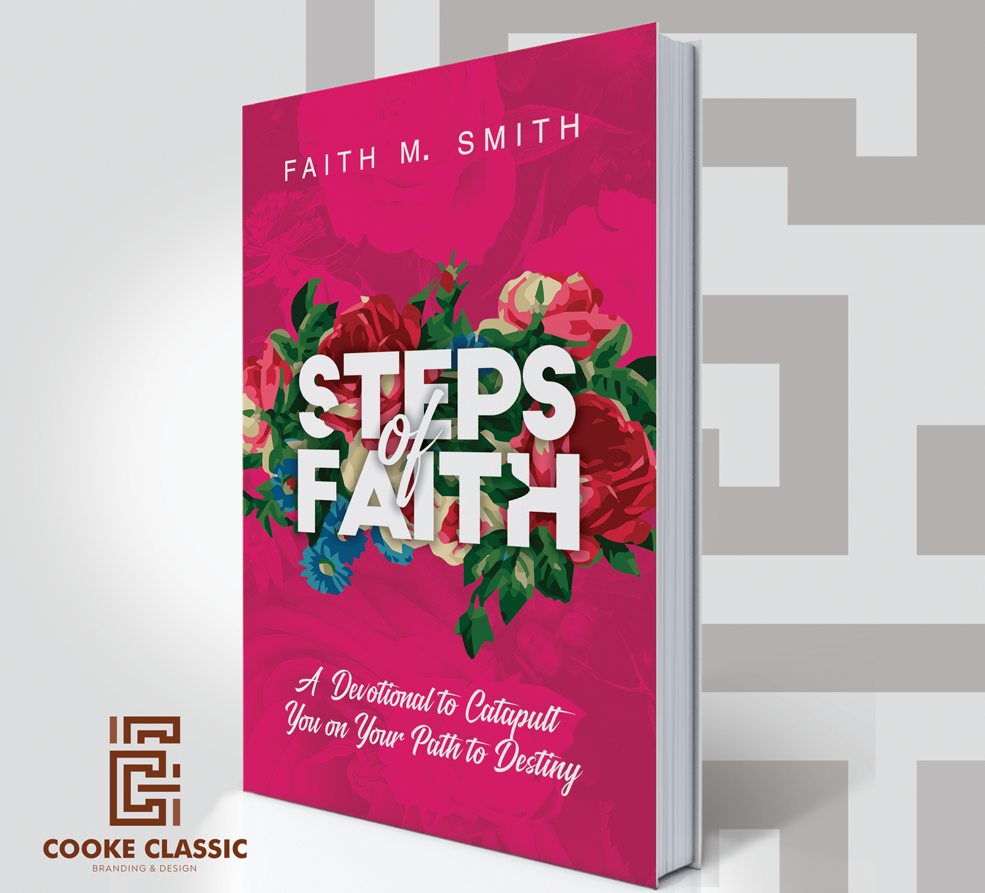 ---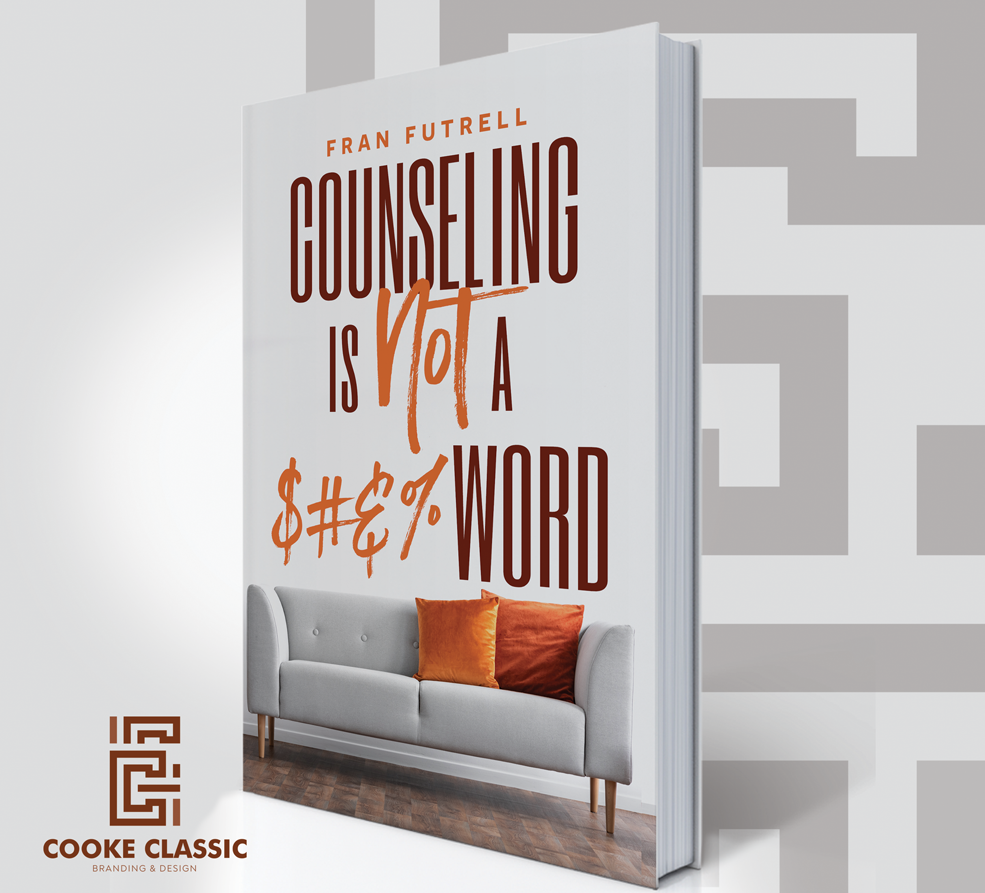 Manuscript Submission

CHP publishes titles in non-fiction, reference, biographical, and Christian genres. The first step is to submit your manuscript for review. We have a team of editors and publishing consultants that will review your manuscript to assess its viability and potential fit with CHP. We take great pride in the titles that comprise our catalog, thus we are very selective. Once you submit your manuscript, we will be in contact with you within 5 business days.

Proofreading and Copy-Editing

A key component towards your book success is a thorough proofreading and editing proceed. This ensures that your readers remain engaged by not diverting their attention with grammatical errors and plot inconsistencies. Our professional editors will make sure your writing is up to the standards you and your audience deserve. Our editing staff adheres to the industry standard Chicago Manual of Style when editing your manuscript.

Design & E-Book Conversion

CHP will format and transform your manuscript into a high-quality finished book, complete with a custom cover design and page layout. Our designers will work with you to create a one-of-a-kind book cover for your approval. Once your printed book is complete, we also convert your publication in an e-book format that will available on all major platforms.

Distribution and Order Management

When you are a Cooke House Publishing author, you do not need to worry about the logistics of providing bookstores with fresh copies of your book, handling returns, shipping issues, credit cards, and other mundane issues that can be intensely time-consuming. We ensure that every other place is fulfilled immediately, and we track all sales to ensure you receive every penny that you are due. CHP has partnered with one of the largest book distributors in the word—Ingram—thus allowing our authors availability in Christian as well as traditional and secular retail and online sales outlets both nationally and internationally.
---
As an author with Cooke House Publishing, you retain all rights to your book and receive 100% of your royalties!
Working with Cooke House Publishing gave me an experience that even as a writer I can't seem to find words that do the experience justice. I knew many years ago that God had given me an assignment to write a book, but I had no knowledge of how to publish a book. What I did know was that I wanted a quality, professional product because my book would be a representation of me for years to come. Tia walked me through the A-Z process of publishing, never growing impatient of my many questions, which truly stuck out to me. I had a vision for my book cover design but could not articulate it. Tia took the content of the book and came up with a cover that matched my vision perfectly, AMAZING! I thank God for Tia and Cooke House Publishing being the "midwife" that helped birth my first "baby." It is safe to say that trusting my investment to Cooke House Publishing will not return to me void, and I look forward to working with them on future projects.

Samantha Campbell Overton Author, Fallen Chains: A Women's Journey to Freedom Spartanburg, South Carolina
---
---
---
I stumbled across this company almost 4 years ago. The excellence of the work was a shoe-in for my patronizing. It all began with just needing some flyer designs then to business cards which lead to banners. That wasn't enough as we needed a road sign design. This company came through year after year. I always had in my mind to write a book but didn't know anything about the process. So I looked around then I thought I remembered Cooke House Publishing! Someone I know who does excellent work. Someone who knows about branding, marketing, and businesses. I had no doubt in my mind to become part of Cooke House Publishing for my debut book. I couldn't have done 25% of what they offered if I would have tried to self-publish. Cooke House Publishing walked me through the whole process to the end. The result was a Best Seller in my eyes! From artwork that brought the book alive to speak from the bookshelves in the worldwide web and abroad! Choose Cooke House Publishing-they are what you are looking for. They are all that and a bag of chips with a soda on the side!

Darrin Williams Author, The Comeback: Fighting Back with Faith Alton (St. Louis), Missouri
---
---
---
While I'm sure most publishers want every book to be a success, not all of them know how to walk you through the process of success! Tia Cooke and Cooke House Publishing helps the author take their thoughts and ideas, put them into words that will cause others to not only want to read your book, but to know more about the author. Tia helped me to "flesh" out my painful experiences in like while transferring them to a book that changed the lives of so many others. At times, she challenged me and other times she comforted me, but in the end, she helped me to complete perhaps one of the greatest accomplishments, Menspiration: Motivating and Inspiring Men to Conquer Life's Mountains. I strongly recommend her if you are a first-time author struggling to find the right fit for someone to publish your book or if you are looking for a publisher to walk you through the entire process. Cooke House Publishing is definitely the way to go; you won't be disappointed.

Dr. Ronald Thornhill Author, Menspiration: Motivating and Inspiring Men to Conquer Life's Mountains Lawrenceville, Virginia
---
Ready to start the process? Click below to submit your manuscript.  Follow up by scheduling your appointment today!
*Completing your appointment request does not automatically confirm your appointment. Please give us 24-48 hours to confirm.
---
We're here to help! Complete this form to get in touch with us!